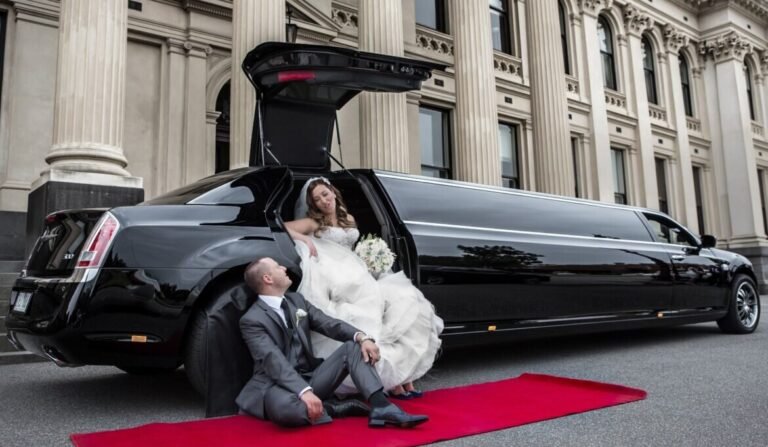 Your wedding day is one of the most significant moments in your life, requiring every detail to be perfect. Everything must be planned out perfectly, from venue to flowers and music selection to dress style. Now it's time for transport – let our wedding limo service make your special day remarkable.
Weddings are events filled with elegance, and there is no better way to add that elegance than arriving at your ceremony venue in style in our luxurious limo rental service. We strive to deliver an experience characterized by elegance and comfort on this special day for you and your significant other.
Limo for Any Wedding Style
At Limos PB, we understand that weddings come in all forms and sizes – each unique in style and vision. That's why our diverse fleet of limos can fit the needs and preferences of each wedding couple, whether that means classic and timeless ceremonies, modern celebrations, or charming occasions – whatever suits your individual preferences or theme perfectly. We have something perfect to match.
Your Dream Wedding, Our Limousine Rental for Wedding
Our limousine rental for weddings goes beyond simply providing vehicles; it is about creating the ultimate experience for our brides-to-be. As soon as you step inside one of our exquisite limos, an atmosphere of luxury and refinement will surround you. Our professional chauffeurs ensure a luxurious journey towards the altar.
Benefits of Hiring a Wedding Limousine
Enjoy a Stress-Free Journey
On your big day, transportation logistics shouldn't be something to stress over. With our wedding limo service, you can relax and enjoy a worry-free journey as we handle every aspect – from route planning to timing – letting you focus on what truly matters: your celebration.
Memorable Photos and Videos
Weddings are about creating memorable experiences, and what better setting for that than inside and outside a stunning limo? Our limousines create ideal environments to capture timeless memories you'll treasure forever.
Our limousines offer ample space and amenities that ensure an enjoyable journey, from plush leather seats to climate control and entertainment systems – everything you and your bridal party need to travel comfortably and stylishly on their big day. This is particularly important for brides wearing long train wedding gowns!
Punctuality on Your Wedding Day
Punctuality is paramount on your wedding day, and our chauffeurs understand. We pride ourselves in offering prompt and reliable service, so you arrive at your destination on time – you can depend on us being there when needed.
Each bride's vision of their ideal wedding is remarkable; your limousine should reflect this. We have an expansive selection of limos that reflect each couple's aesthetic, each boasting its distinct charm and style. Whether it be modern chic or timeless elegance, we have the vehicle to meet them.
Grand Entrance: Wedding Limo Arrival
Your arrival at your wedding venue will become an unforgettable memory. Make it grander still by choosing our luxurious limo service; step out into an impressive limousine to set the scene and create picture-perfect moments for photographers!
Expert Chauffeurs as Your Guiding Stars
Our expert chauffeurs go far beyond simply driving you on your wedding day – they act as guides who ensure you arrive on time at each destination with style. From helping dress fitting to organizing photo ops, these professionals provide every element of your special day.
Limo Decor for an Elegant Feel
Your wedding should reflect your love story, and our wedding limo service allows you to personalize its transportation with decorations of your choice, be they flowers, ribbons, or even a "Just Married" sign. Whatever suits your vision best, we are here to make it come alive.
Frequently Asked Questions (FAQs)
To address some common questions about our airport transportation, we've compiled a list of frequently asked questions:
Making Your Dream Wedding Come True
Your wedding day should be everything you've hoped it would be, and Limos PB can make that dream a reality. Let us be part of your special day, providing elegance, style, and luxury as part of its grandiosity – it would be our honor to add another chapter to its beautiful tale. Book your limo rental now to embark on this fantastic journey together.
Contact us today to make your reservation and discover the beautiful city with convenience and excellence that await you when you travel with Limos PB.