Graduation Transportation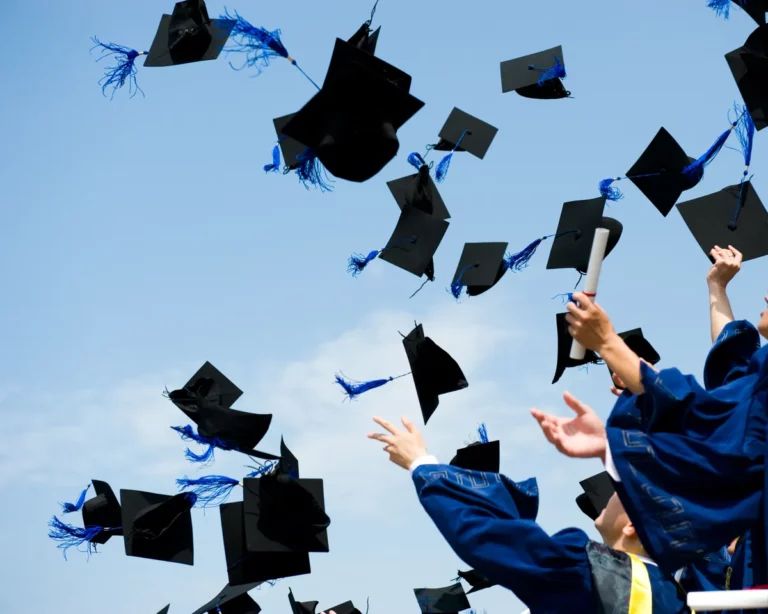 Graduation Transportation
As you close out your academic journey, nothing beats celebrating with an unforgettable graduation party. Limos PB can ensure your graduation transportation matches its significance – our graduation party rental services allow you to arrive in style, making this milestone momentous occasion unforgettable.
Why Limos PB for Graduation Party Rentals?
When it comes to planning the perfect graduation party transport, Limos PB is your go-to partner – here's why:
Extensive Fleet of Prom Limos
Our extensive fleet features an impressive selection of prom limos tailored to accommodate various group sizes and style preferences. Whether celebrating with close friends or an entire celebration party, there's sure to be the ideal prom limo to meet your needs.
Exemplary Prom Limo Service
Premier Prom Limo Services takes great pride in offering exceptional prom limo services that ensure you and your friends are treated like royalty on the big day. Our professional and experienced chauffeurs are committed to giving you a safe yet luxurious experience on this special day.
Prom Party Bus for Larger Groups
Our prom party bus is an ideal solution when hosting a graduation celebration with more than five people. Spacious yet well-appointed, it will make your celebration an exciting party experience on wheels!
Party Bus Rental in West Palm Beach
Party bus rentals provide convenient and reliable graduation transportation throughout West Palm Beach. Our affordable West Palm Beach party bus rental service ensures your big day goes smoothly.
Graduation Transportation: Create A Memorable Experience
Our prom limos are built to impress. You'll be immersed in an environment of unparalleled elegance when you step inside. From its elegant exterior design to the exquisite interior details, your journey will be extraordinary.
Convenience and Stress-Free Travel
Planning a graduation party can be overwhelming, so Limos PB wants to take one more thing off your plate by providing stress-free travel for you and your guests. At our service centre, we are dedicated to fulfilling all your transportation needs without fail – giving you peace of mind that everything will run smoothly from beginning to end.
Captivating Prom Party Buses
Our prom party buses offer larger groups the perfect venue to keep the festivities in style. These spacious vehicles provide all amenities necessary and serve as mobile party locations while keeping celebrations flowing smoothly.
Our expert chauffeurs go beyond being just drivers; they understand the significance of graduation day. Their goal is to ensure a stress-free journey for you so you can focus on creating memories instead.
A Graduation Party to Remember
Graduation parties that will create memories are more than a ceremony: they allow you and your friends and loved ones to create lasting memories together. Arriving in one of Limos PB's premium prom limos or party buses will set the scene for an unforgettable celebration. Here's what to expect when working with Limos PB:
Our prom limos offer luxury and comfort, offering plush seating, cutting-edge entertainment systems and a refreshment bar to help ensure a relaxing ride to your graduation party venue.
Safety Is Our Number One Priority
At First Limo & Party Bus Rentals, safety is of utmost importance. We maintain all our prom limos and party buses to the highest standards to guarantee an enjoyable yet secure journey for you and your group. Rest easy knowing you're in safe hands.
At Limos PB, we understand that each graduation party is individual. That is why we provide tailored packages to meet your exact specifications – be it transportation for just an hour or all day long.
Timeliness is essential on graduation day, and our chauffeurs are experts in their local region – they will ensure that you arrive on schedule.
Our classic prom limos provide the ideal solution if you want a timeless and classic vibe at your graduation party. These vehicles exude elegance and set the perfect scene for an exquisite celebration.
Our more luxurious prom limos feature cutting-edge technology and luxurious amenities to make graduation day stand out. It is sure to leave an unforgettable impression.
Our prom party buses offer plenty of room and comfort for you and your friends to make the journey fun and festive. With enough space to move freely, everyone can experience a memorable party experience even while travelling together.
We understand graduation parties come in all shapes and sizes; thus, we offer flexible package options to fit different budgets while guaranteeing an unforgettable experience.
Frequently Asked Questions (FAQs)
Here are a few frequently asked questions (FAQs) to make your graduation transportation experience as seamless as possible:
Making Your Graduation Day Extra Special
Limos PB can ensure that your graduation day stands out with extra sparkle. With our graduation party rental services, our professional limo drivers and party buses provide a hassle-free celebration with impeccable transportation services – contact us now to reserve one for yourself and ensure an eventful event at graduation.
Contact us today to make your reservation and discover the beautiful city with convenience and excellence that await you when you travel with Limos PB.